WE ARE ENROLLING NOW!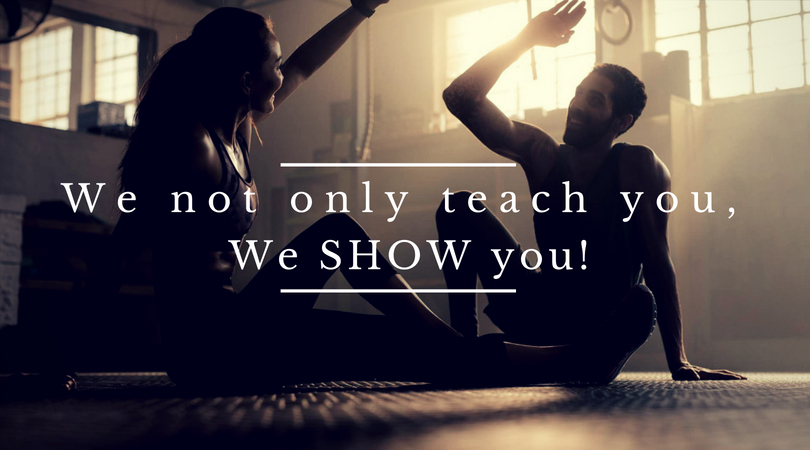 Welcome to the National Personal Training Institute of Atlanta, GA where you can become a personal trainer and get quality professional development through hands on experience. At the National Personal Training Institute, we will help you build your body and personal training skills while showing you how to build your business as a professional personal training instructor.
We proudly offer the most advanced, state-of the art education for aspiring exercise professionals, wellness coaches, and exercise physiologists. All of our courses are taught live virtually with your instructors and classmates and are thoughtfully crafted to provide the most comprehensive and well-rounded education and training. This is real-world, hands-on learning. Prior experience is not necessary, and we welcome all students with a wide variety of goals and aspirations. Graduates are awarded with a highly regarded, lifelong Diploma in honor of their extensive achievements and new found expertise. Join our community of fitness professionals and be a part of the NPTI family as you pursue a rewarding career in the fitness world.
Why choose The National Personal Training Institute?
We are the oldest and largest personal training school in North America. You will be recognized across the world and not localized like other colleges. 
We believe that you can not be a personal trainer without hands-on training.
NationalPTI Diploma is better than a standard personal trainer certification. Graduates receive a licensed diploma that is good for life. No continual CEU upkeep. 
Employers actively seek and hire graduates due to the credibility of the program. 
Interactive learning with live teacher instruction and interaction with other students.
Best course in the country and the only course where you will get in the best shape of your life.
The best way to make this your career is to go to an actual school where you have the best trainers mentoring you. 
6 Months of hands-on training every class day. 
Classes start every 6 weeks.
High demand for trainers and lifetime job placement assistance. 

500 Hour Personal Training Diploma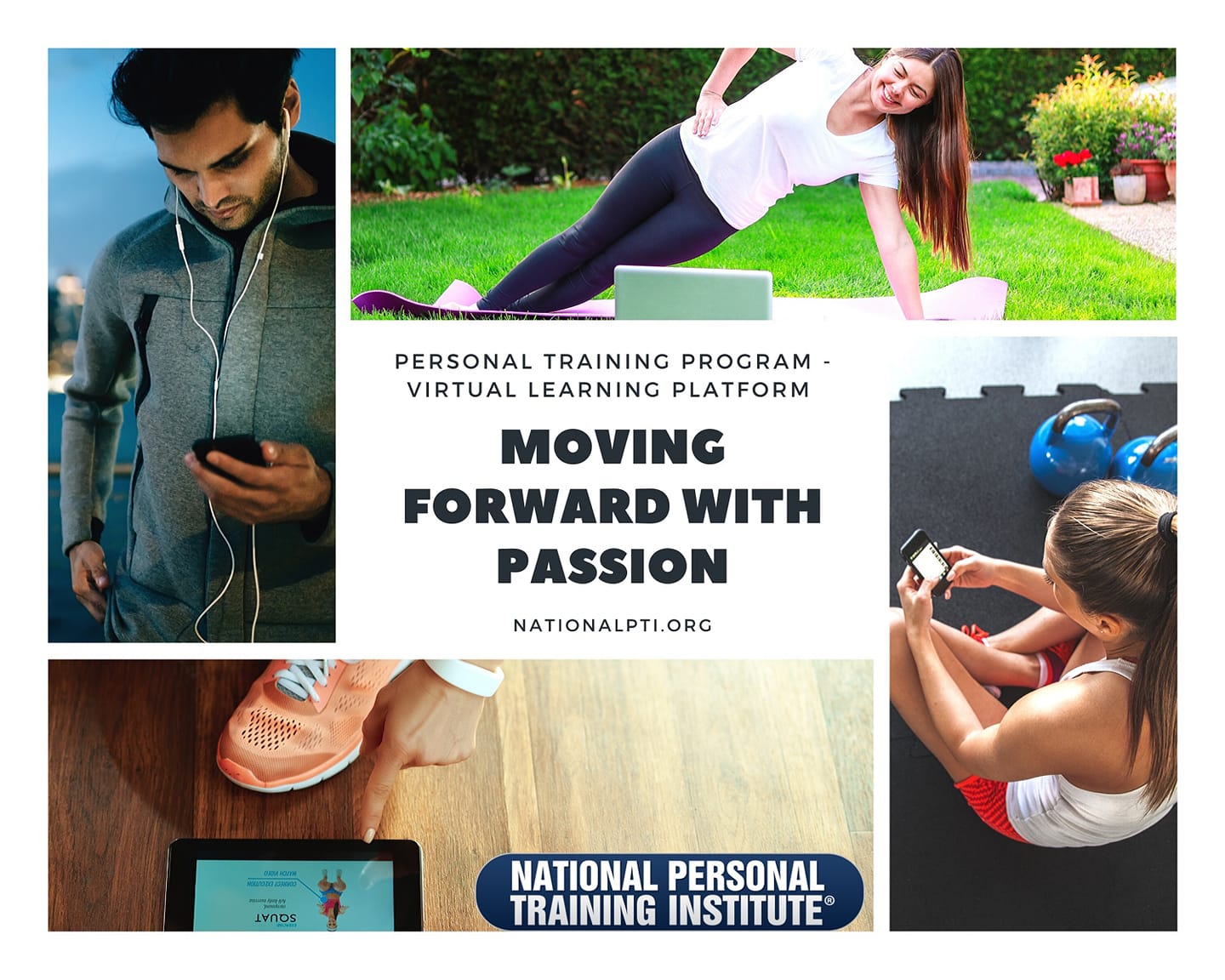 The NPTI Personal Training Certification Program is a 500-hour course geared for the ambitious student that seeks to make an impact in their own life, and the lives of others.
You will be learning from highly skilled and supportive personal fitness training instructors that have years of real-world experience in a wide variety of fitness settings. Over the course of the personal training certification program, you'll be taught new exercises and exercise techniques in structured workouts designed and overseen by your instructors.
In addition, you will learn to design and implement a wide variety of exercise programs based on real-world case scenarios as well as how to incorporate a variety of tools and techniques into your fitness programming. We cover all of the bases from human physiology, anatomy, nutrition and diet to all of the aspects of starting and running your personal fitness business.
The National Personal Training Institute has a class schedule to fit your life's schedule with day, evening and weekend classes available.
Upon graduation, you will be set to start your career as a certified personal trainer with a diploma that is highly respected throughout the fitness and health industry. We can even provide job placement assistance to get you started on the right path to a successful and rewarding career. Our personal trainer job placement program is second to none and we continue to partner with you throughout your career. We have become known as the staple for creating the most successful personal trainers. Get fit and get started in a new career where you help others achieve fitness and health with an education at the National Personal Training Institute.
The Personal Training Program includes:
Daily lecture in the comfort of your home or wherever you can access the internet
Daily hands-on application of material with your instructor and classmates
Study Materials
Personal Fitness Training Diploma (Lifelong)
Nutrition Certificate
Prospective students can enroll every 6 weeks
Best Personal Training School in Atlanta
Individuals aiming to become personal trainers in Atlanta, GA can look no further than the National Personal Training Institute (NationalPTI). We are one of the best personal training schools in Georgia that has a wide range of programs for students who wish to pursue jobs in the fitness and health industry. With the help of NationalPTI, they can start a career after completing their personal trainer certification through us.
Our personal training school offers programs that help students obtain their personal trainer certificate through our real-world, hands-on approach. The personal training classes in Atlanta focus on advanced professional development by helping them build their bodies as well as their training skills. These personal trainer programs in Atlanta, GA also show them how to successfully build their business as a professional in the health and fitness industry.
Live Online Courses
Our certified instructors (hosted by the National Personal Training Institute of Illinois) teach live online courses that are well-crafted and engaging to provide the best personal training program experience for Atlanta students. We have comprehensive course materials that are well suited to those who aspire for a well-rounded education as a personal trainer and wellness director.
No Experience Necessary
Those without any prior experience in the field are welcome to apply as we cater to various professional goals and training aspirations. Graduates of our programs earn their diplomas as proof of their training and expertise, allowing them to earn a career even if they started with no experience. NationalPTI students who have completed their personal trainer certification in Alabama or other states can attest to this.
Our Program Features
Our 500-hour National Personal Training Certification Program is aimed at helping students make a significant impact on the lives of others through fitness once they complete the course. They will undergo extensive training from our highly skilled and experienced personal fitness training instructors in various settings. The courses will cover basic and advanced exercise training techniques especially designed by our experts.
Our personal training program in Atlanta, GA equips students with the ability to craft their exercise programs and implement them in real-world scenarios by applying the tools and techniques taught by our instructors. The coursework covers everything from human anatomy, physiology, diet, and nutrition. We also teach students all the aspects of starting their own business in the personal fitness industry.
 The Personal Training Program includes:
Daily classes at home via Internet access

Hands-on practice and participation

Course materials

Lifelong personal fitness training diploma

Nutrition certificate

Open enrollment for classes starts every 6 weeks
Our Program Benefits
Our NationalPTI training programs in Atlanta, GA feature unique benefits for students wishing to obtain their personal trainer certification through us.
We Offer:
Flexible schedule

Personal Training Diploma

Online & in-person classes (hosted by the National Personal Training Institute of Illinois)

Job placement assistance
Flexible Personal Training Classes To Fit Every Schedule
The National Personal Training Institute holds personal training classes to accommodate every schedule. We offer classes during the daytime, evenings, and even on weekends to accommodate students with various needs. Our trainees can easily attend their personal trainer programs without the hassle of having to rearrange their busy schedules.
Interested in Becoming a Fitness Instructor? Contact Us Today
NationalPTI offers a wide variety of personal training programs in Atlanta, GA so you can start your career as a professional fitness instructor and get your personal trainer certificate through the National Personal Training Institute.  Our program offerings are also available to those looking to get their personal trainer certification in Augusta, GA, and all across the state.
If you're looking to become a certified fitness instructor, we can help you get started today! For more information on how to become a certified fitness instructor and which certification is right for you, contact us for more information.

Online Personal Training Continuing Education (CEUs) that allow freedom of online, self-paced learning with interactive videos to enhance your learning experience.
Learn more here.

Tina Manacchio: Academic Advisor
Apply Now
Request Pricing