Massachusetts Instructors & Faculty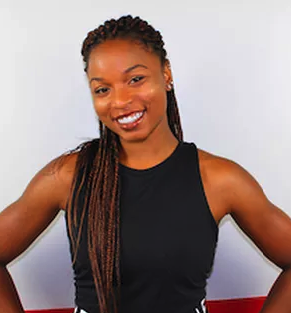 Twyla Everett
Instructor
Twyla has been devoted to the art of movement and body healing for over 9 years. As a Graduate of the National Personal Training Institute, Twyla focuses on weight loss by focusing on lean muscle mass, and building a stronger metabolism for a longer lasting result. She loves building healthy movement patterns, and establishing balance between the major muscle groups that are most prone to pain and injury. 

As a Massage Therapist and bodyworker, she specializes in Sports Massage, Injury Prevention, Functional Flexibility, and is a Certified Medical Massage Practitioner. Her therapeutic touch incorporates manual stretching and release methods, with a pressure that can be adjusted to every comfort level. 

Twyla believes in setting goals that relate to the physical activities that we are most passionate about. She credits her success as a trainer and massage therapist to her ability to associate her daily lessons to how people can increase their quality of life when they leave.