Your education at the National Personal Training Institute doesn't end with just a diploma. Our alumni are lifetime learners and leaders. Learn about the contributions that they're making to the fitness industry and their communities. *Graduates: Please e-mail [email protected] to share your story.
---

John Lehne
NPTI of Philadelphia | Huntingdon Valley, PA, 2010
John Lehne graduated Summer of 2011 from NPTI and started 302 Fitness which was an in-gym and in-home personal training company. John completed an Ironman race that same year and picked up a few small sponsorships for racing. He continued his education by obtaining a USA track and field coaching certification. Most recently (October 2013), 302 Fitness has left in-home and in-gym training and has opened its first private studio and small group workout center in downtown Milton, DE about 15 minutes outside Rehoboth Beach, DE. This allows John to never have to readjust a workout because someone took the equipment, allows complete privacy while in a gym setting, and train clients without outside distractions. 302 Fitness collaborates with other local businesses to provide 5k training programs that include a race, integrate massage packages with small group workouts, provide strength training to persons taking self defense classes, and teach the elderly how to stay strong and balanced with a strength and yoga package. "There's nothing like being your own boss and to going to work in a business you built from scratch. This wouldn't have been possible without the education I received from NPTI," states John. Please check out his business at www.302fitness.com and feel free to email him questions about his experience at [email protected]

Antonio Dimalanta
NPTI of Dublin | San Francisco Area, CA, 2012
Rewind to December of 2011 and I'm visiting one of Chris Hitchko's PT classes in Dublin, he's talking about muscle imbalances and the lack of focus that many have on the posterior deltoid. I was hooked from the beginning, graduated in 6 months, and ramped up my community bootcamp (http://www.tonept.com, http://www.meetup.com/GetToned-Fitness-Group) to over 200+ members. For my presentation, I put together a spreadsheet that automated a lot of the nutrition calculations and math that we studied in class. Meantime, I met Sri Raghavendra, who I trained midway through the course. It turns out Sri was in the software business, and linked me up with a developer who is now a business partner of mine, along with, you guessed it, Chris Hitchko himself. 18 months and a lot of hard work later, we launched ToneUp (http://www.toneup.us), a mobile app for Personal Trainers, which performs nutrition and fitness analysis. The networking, practical knowledge, and friendships that came from NPTI are priceless, something I am forever grateful for. Thank you NPTI for connecting with me my fellow Personal Training family!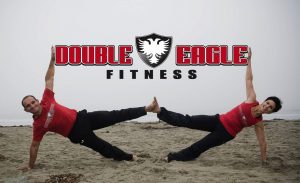 Samantha Lief & Beqir Gjoka
NPTI of Washington, DC Metro | Vienna, VA
Once upon a time in Mosul, Iraq, a Special Forces Sergeant met an Intelligence Officer during the Jingle Bell Four Miler race. For the remainder of their deployment, they ran a jillion miles dreaming about a new life together. Two years later, they got married and dedicated their new careers to helping people discover their inner athlete. They got certified as personal trainers and nutritional consultants through the National Personal Training Institute. Samantha and Beqir currently own and operate Double Eagle Fitness (http://www.doubleeaglefitness.com/)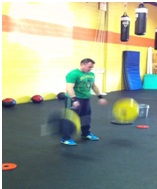 Todd Katz
NPTI of Washington, DC Metro | Vienna, VA, 2009
I attended the Vienna, VA location and the 6 month program was one of the best times I've ever had. The school is so much more than just learning to be a personal trainer. It is a place where you make lifelong friendships and learn how to turn your passion into a business. After graduating from NPTI in July of 2009, I started training people in their homes. I quickly discovered that my preference was the group training environment and started a CrossFit affiliate- Hammer DownCrossFit (http://hammerdowncrossfit.com/). With very little money, and even less clients, I built a CrossFit "Box" out of my home garage. The biggest lesson I've learned and what that I hope to pass on to anyone willing to listen is that your business will grow based on the value you deliver to your clients. Part of that value is the knowledge, passion and results you can deliver to those clients. They will bring their friends and they will bring their friends. What started with two clients in the late summer of 2009 and 300 sq. ft. of garage space has now grown to more than 200 people and a 4000 sq. foot fully equipped facility and is continuing to grow. We plan on moving to an 8000 sq. foot facility later this year.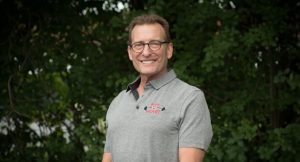 Glenn Moak
NPTI of Chicago, IL, 2018
I am sixty years old and successfully retired from a multi-location auto repair and tire business that I handed off to my son. Being in fitness all my life I decided to go to school and really learn the right way. Luckily, I had Annette in Chicago as my teacher. After graduating from the National Personal Training Institute, I decided to open a personal training gym in Northbrook, IL. At first my goal was just to deal with people my age. I felt they could better connect with someone their own age and the fear of getting hurt would be lessened. After spending a lot of time with the other classmates who are younger than my kids, I bonded with three of them. I created an opportunity, with Annette's help, to bring us all together. My business, A Body with HEART, only employs National Personal Training Institute graduates!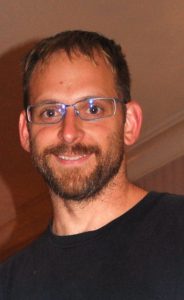 Corbin Williams
NPTI of Philadelphia | Huntingdon Valley, PA, 2011
Corbin currently runs his own studio called GetReal Training LLC (http://www.facebook.com/GRTLLC) in Upper Bucks County, Pennsylvania. He got in to personal training as a career change due to his other career coming to an end with the economy. There is no end to where you can go in this industry. All you have to do is find your way and NPTI has already set you on the path in the right direction. What better job to have than to be in the gym all the time and make a difference in someone 's life!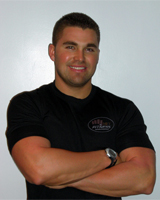 Daniel Bowen
NPTI of Philadelphia | Huntingdon Valley, PA, 2002
Having a strong passion for fitness, Dan attended the National Personal Training Institute in 2002 to pursue a career in personal fitness training. Realizing that he had a true love for this field, he then continued his studies at Montgomery County Community College where he majored in Exercise Science, and he still serves as a Member of the Health and Fitness Professional Advisory Committee. Dan is an authorized provider for the American Red Cross, and certifies personal trainers and the local community in CPR, AED and First Aid. Dan currently owns his own personal training studio in Huntingdon Valley, PA, Hit Fitness Training (http://hitfitnesstraining.com).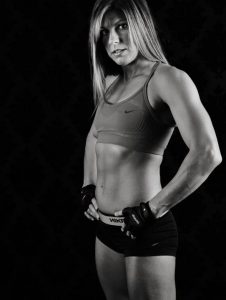 Jennifer Broughton
NPTI of Raleigh | Durham, NC, 2011
One of the best decisions that I have ever made was going to NPTI because I now get to do what I love to do. I own an in home personal training business and I also work for Vardy Chiropractic and Wellness Clinics doing rehab. Recently, I started training kids for sport specific training. I am truly passionate about educating people on how to live a healthy lifestyle and to help them reach their goals. Without NPTI, I would not have the education or the tools to do what I love.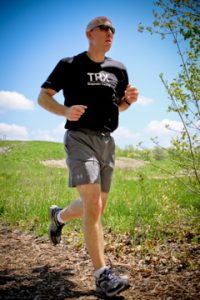 Paul L. Barr
NPTI of Michigan
Never Give Up Fitness (http://nevergiveupfitness.com)was founded by Certified Personal Trainer and Marathon Runner, Paul L. Barr. Paul specializes in customizing fitness programs for individuals with physical and mental illness. Paul is also a volunteer for the University of Michigan Depression Center Volunteer Committee.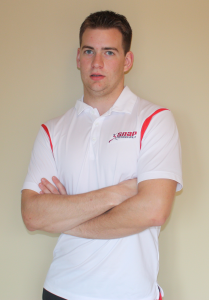 Chad Ebersole
NPTI of Michigan, 2011
At NPTI Chad spent hundreds of hours working hands on with people trying to accomplish different goals at different skill levels preparing him to work with a variety of goals. Chad understands the value of a personal trainer. Outside of his professional training chad has spent several years transforming his own body with the help of personal trainers. He has been able to take himself from 210lbs and 25% body fat to 189lbs and 11% body fat.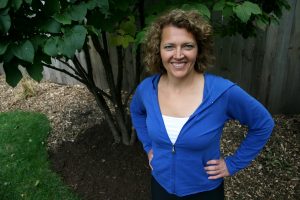 Pam Strand
NPTI of Chicago, IL, 2004
Pam's fitness career started when she could no longer ignore the desire to get in the best shape of her life and help others do the same. She left a corporate career and enrolled in NPTI's program. She now owns her own business, Strand Personal Performance, which is devoted to helping 40, 50 and 60 year olds challenge the aging process and stay young, healthy and fit.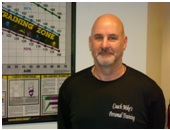 Mike Wittmann
NPTI of Chicago, IL, 2010
I have been a Certified Personal Trainer for just about a year now and absolutely love my new profession. I see the difference in my client's lives, the strides they are making and realize this is what I'm meant to do. Since starting my training business (http://CoachMikesPersonalTraining.com) I have started getting involved in my community by becoming a member of the Lockport Chamber of Commerce, The Lockport Rotary Club, a volunteer mentor in the LYNCS program at Lockport Township High School, an Hour of Hope sponsor in the American Cancer Society's Relay for Life program and have spoken about fitness and health at a local elementary school. I not only have a new profession, but I feel now that I am of service to others instead of just drawing a paycheck!

Nathanael Robinson
NPTI of Charlotte, NC
I successfully graduated my schooling with NPTI in July of this Year. I have been working at Urban Active since October of this year and have learned that the education I received at NPTI was priceless. From every bone to workout techniques the program gave me a head start to success. Knowing that everything I studied and learned was applicable in some way at some point was amazing. Currently I train up to 45 individuals ranging from 17 year old teenagers to 85 year old retirees that are laying old habits aside and taking fitness seriously on a day to day basis.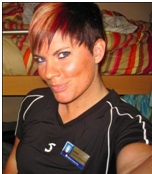 Jenna Hughes
NPTI of Washington State, 2009
Having the opportunity to start my education as a fitness professional with NPTI was one of the best decisions that I have ever made. I took a risk and moved almost 2,000 miles away from home to take my first leap of faith to Seattle, WA and while attending NPTI – it all began there. I found the best way for me to learn was the outstanding hands on education NPTI provided. After graduation in April of 2009, I have taken my fitness education to a handful of new levels! After much hard work and determination, I earned a position as International Fitness Professional on a luxury cruise ship and was able to travel almost the entire world – all while having the most amazing office out in the middle of the ocean. Though I enjoyed that thoroughly, I felt I wanted to dive further into the yoga lifestyle. I have received a partial scholarship to attend a 4-week intensive yoga course in Chennai, India.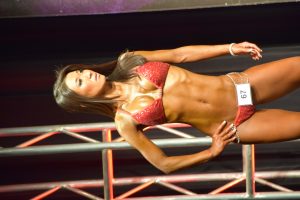 Heidi Butler
NPTI of Washington State, 2014
Heidi Butler graduated NPTI in the summer of 2014 in Renton, WA.  She immediately moved herself and two boys to Fort Drum, NY in order to reunite with her husband after his deployment to Afghanistan. After a few months of research in NY, she decided to put her newly learned NPTI knowledge to work in the world of competitive bodybuilding, with the goal of becoming a professional bodybuilder herself. She developed a balanced program of fitness and nutrition, and won her OCB debut competition in March 2015; not an easy feat at 35 years old with two young children. She kept the program going and won her second OCB competition in May 2015, which earned her an IFPA pro-card. "I was only able to do as well as I did in my first competitions because of the knowledge I received by graduating NPTI. I appreciate the diverse learning environment my instructors provided to set me up for success. My new goal is to combine my NPTI knowledge base with what I am learning from competitive bodybuilding to start a coaching business."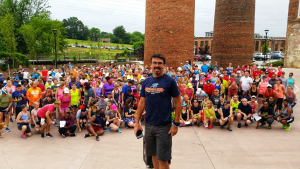 Thad McLaurin
NPTI of Charlotte, NC, 2010
My hands-on experience/learning at the National Personal Training Institute gave me the knowledge and confidence to open RunnerDude's Fitness, a running coaching and personal/group fitness studio in Greensboro NC. Three years ago we started a 2-month free event here in Greensboro, called RunTheBoro. I wanted to provide something for the community that would be open and available to everyone getting them active as well as learning about their city-Greensboro. The event consists of nine group runs taking place each Saturday during May and June. Over the course of the nine runs, runners explore downtown Greensboro and over 25 surrounding neighborhoods as well as five of Greensboro's greenways. The week prior to each run, participants learn historical information about the upcoming run area through the RunTheBoro Newsletter and the RunTheBoro Group Runs Facebook page. Anyone can participate! Two distances of 5-6 and 9-10-miles are offered. Over 50 Pace Guide Leaders lead pace groups from walkers all the way to speedy 7:30-min pace runners. RunTheBoro has grown each year. In 2018 it experienced huge growth. In 2018 we averaged 275 runners per run for the 9 weeks and we had over 337 runners participate in the last run of event. Over 600 unique runners participated in the event in 2018. One runner described it as a "Field Trip for Runners." We have had so many participants tell us, "I never knew that about our city." "I never knew that was there." "I've learned so much about our city." "I started with the walking group on the shorter route and by the end of RunTheBoro, I was running the entire route!" "This has helped be increase my distance. I've never run past 5 miles before and by then end of RunTheboro I was running 10 miles!" "This has introduced me to a whole new world of running and fitness." Can't wait to see what 2019 brings for RunTheBoro! Another participants shared that "It's like 9 races for free without all the pressure!"