MAKE MONEY WHILE LIVING YOUR DREAM IN FITNESS
The National Personal Training Institute has scaled its business model making fitness education accessible to all.  In doing so – we have created opportunities for you to own your Institute nationally or internationally.
We are looking for great people to join our team today!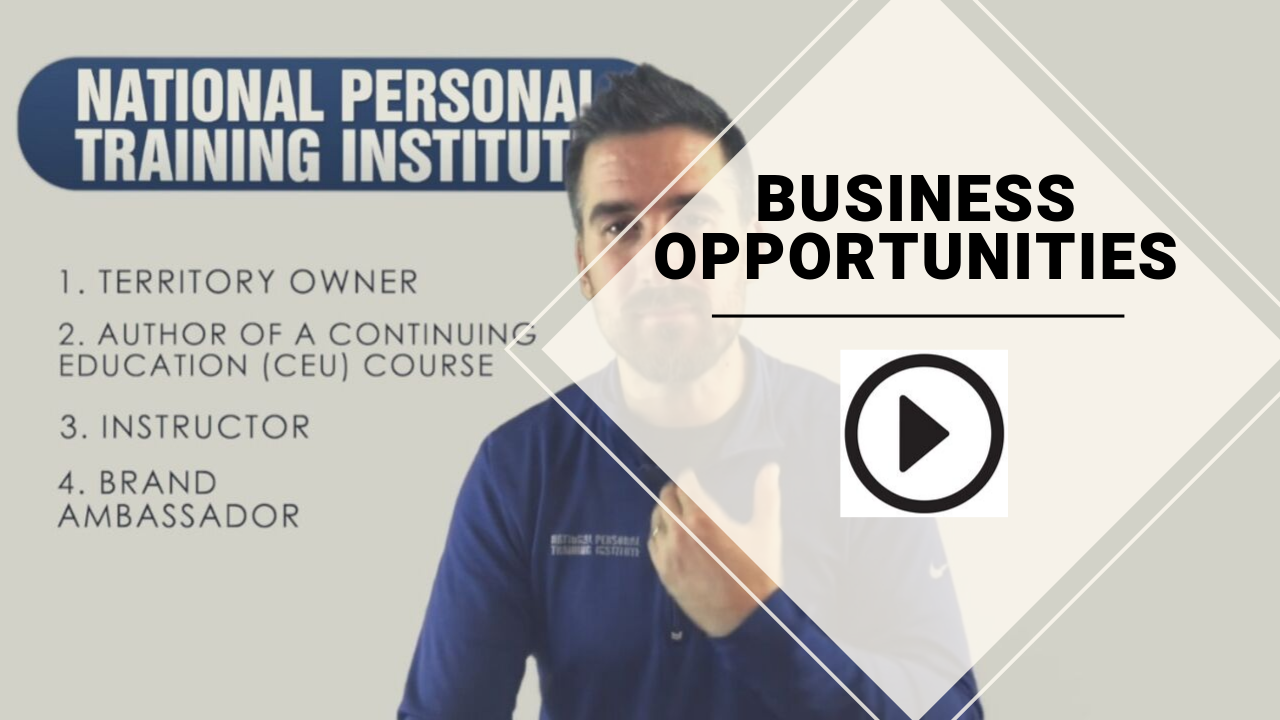 Receive Residual Income Through:
CPT Sales, CEU Sales, CEU Authorship Sales Worldwide, Workshop Sales,  Territory Sales, Instructor Profit
Here's How:
Own and operate National Personal Training Institute School or Certification Programs throughout your state or international territory. If you already own gyms this is a perfect complement.  Become the educational standard within your community.
Create and sell Continuing Education Units while gaining a global audience.

CEU/Membership proceeds for all territory traffic.
Ability to sell other territories throughout the world.
Join the territory ownership movement and be granted access to our elearning platform that gives you the opportunity to author and create Continuing Education Units sold worldwide.
Make your mark!
Package your knowledge, passion, and presentation – to help our students gain a measurable advantage within the industry.  Help make our students be better – ultimately benefiting the client, athlete or themselves.
In addition to gaining access to our CEU platform – become your state or territory's ambassador for fitness education.  Bring our Integrative Educational Programs to your territory.
You get so much!
Build the career you have always been searching for:
One that is scalable.
One that bridges you part of a passionate team throughout the world.
One that has massive potential with residual streams of income.
One that facilitates the greater good for health, wellness, and fitness.
We are looking for outstanding individuals to join our team.  If you are a self-starter with knowledge, connections, passion, and energy to help change this industry for the betterment of all then please reach out.  This is your perfect opportunity.
Don't hesitate – limited opportunity exists.  Once states or countries are purchased  – they are then spoken for.  Contact us today!
For more information please inquire at [email protected] or call 800-960-6294.