***IMPORTANT UPDATE***
National Personal Training Institute of Southern California has been approved by the VA to now offer instruction VIA ONLINE due to the Covid-19 situation. This is good news, in this difficult time, especially for our Veterans as their Housing allowance and benefits remain uninterrupted. Many of our students and potential students will now be able to attend class via online while they stay at home to take care of themselves and their family members.
Approved for Veterans Benefits, Chapter 30, 31, 33, 35, and the Military Spouse Program MyCAA. Please call NPTI's California's Certifying Official 1.800.460.0933 for more information.
Become a Personal Trainer in
San Diego, CA
PERSONAL TRAINING PROGRAM
San Diego can be a great place to be a personal trainer, so don't wait another minute to enroll in the National Personal Training Institute in San Diego, CA. Our location features highly skilled instructors and fantastic equipment. This intensive six-month program is like no other as you gain the hands-on experience in all aspects of physical fitness and weight training.
You also spend part of your time in a classroom setting learning about human physiology, anatomy, nutrition, and how to create as well as tailor fitness programs for a wide variety of needs. NPTI prepares you for a successful career trajectory with immersion in the skills you will need to run your business and professionally interact with your clients in order to help them meet their fitness and health goals.
We have a great payment plan to make tuition more manageable. Upon graduation you will have a well-respected personal training diploma as well as CPR/ First Aid/ AED certifications. As a National Academy of Sports Medicine (NASM) partner, we prepare you to take the NASM-CPT exam.
The National Personal Training Institute of Southern California's partnership with NASM will give you an incredible hands-on education that will fully prepare you to enter the competitive job force. Graduates of NPTI will receive a Diploma as an Advanced Personal Trainer and will be eligible to sit for the NCCA accredited NASM Certification upon completion. This 500 hour course involves 200 hours at a gym training and 300 hours in the classroom. Get in great shape while you get the educational foundation to start your new career as a professional personal trainer at the National Personal Training Institute in San Diego, California.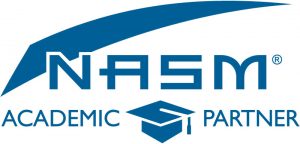 Tuition and Fees:
$6,899.00
Includes books, online CPT materials, Diploma, NASM/CPT and CPR/AED Certifications.
Please review 
this link
for information on our zero interest payment plans.
*Flexible, interest free, payment plans are available as well, and all of our courses are approved for
Veterans Educational Benefits
/ tuition assistance.  For veteran applicants, please click
here
for instructions.
View our catalog here.
Only the Diploma Program is offered in California.
500 hr Personal Training Diploma ( includes NASM CPT)
500 hr Yoga Teacher Training
200 hr Performance Enhancement Specialist ( includes NASM PES )
200 hr Corrective Exercise Specialist ( includes NASM CES )
200 hr Health Coach Specialist ( includes NASM WLS and FNS )
---
YOGA TEACHER TRAINING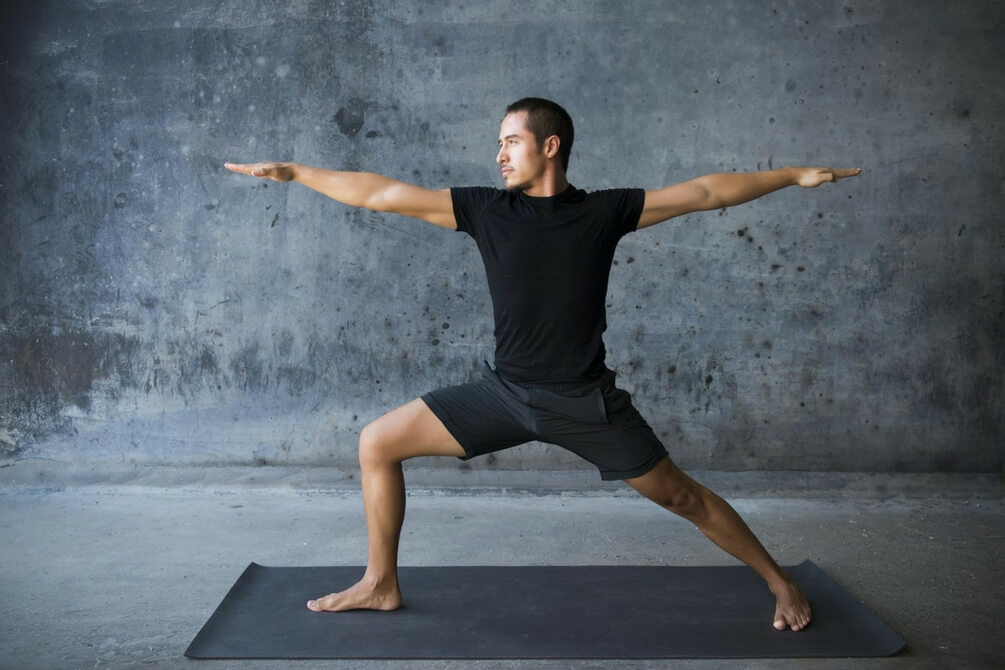 The NPTI Yoga Teacher Training (YTT) Program, is a 500 hour, (6 Month Course) immersing you in the ancient practice of Yoga; using Yoga as a system to develop awareness of the self, body, energy and mind. NPTI is recognized by, and registered as a yoga school through Yoga Alliance, the largest nonprofit association representing the yoga community.
The program is designed with both classroom and practical applications to prepare you as a Certified Yoga Instructor. This course can also serve to enrich and enhance your personal training career, if you are looking to add a yoga practice into your skill-set. Many of our graduates make note that their clients are increasingly wanting to incorporate a yoga practice along with their standard fitness training regimen. Whether you are a personal trainer or aspire to solely teach yoga, gaining the education and hands-on experience provided in this course will be an asset. This course is also geared for those that simply want to develop and/or enhance their own yoga practice for personal development.
Prerequisite – None.
The YTT course includes:
Daily Integrated Practice in our beautiful studio and classroom in San Diego

Yoga History, Philosophy and Psychology

Practical Techniques applied daily

Detailed Anatomy & Physiology for Yoga

Teaching Techniques & Practices geared to prepare you for the field

Confidence in your practice with 6-months of hands-on learning and application

Lifelong 500- hour, NPTI Yoga Teacher Diploma (registered with Yoga Alliance)

Yoga textbooks, journals and class materials

There are no hidden costs, and we provide a state-of-the-art classroom and studio for your comfort and enjoyment

Students will have access to our kitchen, fitness room, student library and book rental, and guest visits/seminars.
Tuition and Fees:
$6,899.00
Please review this link for information on our zero interest payment plans.
*Flexible, interest free, payment plans are available as well, and all of our courses are approved for Veterans Educational Benefits/ tuition assistance.  For veteran applicants, please click here for instructions.
---
Many of our International students have been able to use a B-2 Visa to attend our school as we are not a credit-based college and our classes fall within the 18 hour per week visa restrictions. Please email our International Student Coordinator for more information on this exciting opportunity to get started today! We can discuss travel, accommodation options, course details, schedule of classes, and more.
Admissions Advisor
1.760.712.8289
email: [email protected]
Julie McCallson
VA Certifying Official
1.800.460.0933
1.949.463.7649
email: [email protected]
San Diego, CA
NPTI
3252 Greyling Drive
(Next to Crunch Fitness)
San Diego, CA 92123
Phone: 800-460-0933
Email: [email protected]
Apply Now
Request Pricing
April 2020
500 HR Personal Fitness Training Program Apply Now

Dates:

04-13-2020 to 10-08-2020

Days of Week:

Monday - Thursday

Format:

DAY

Time:

9:30 am to 2:30 pm

Minimum Seats:

-

Maximum Seats:

-

Practical Gym Location:

3252 Greyling Drive San Diego, CA 92123
get_field();?> 6 month program

500 HR Personal Fitness Training Program Apply Now

Dates:

04-13-2020 to 10-08-2020

Days of Week:

Monday - Thursday

Format:

EVENING

Time:

5:30 pm to 10:30 pm

Minimum Seats:

-

Maximum Seats:

-

Practical Gym Location:

3252 Greyling Drive San Diego, CA 92123
get_field();?> 6 month program

July 2020
500 HR Personal Fitness Training Program Apply Now

Dates:

07-13-2020 to 01-07-2021

Days of Week:

Monday - Thursday

Format:

DAY

Time:

9:30 am to 2:30 pm

Minimum Seats:

-

Maximum Seats:

-

Practical Gym Location:

3252 Greyling Drive San Diego, CA 92123
get_field();?> 6 month program

500 HR Personal Fitness Training Program Apply Now

Dates:

07-13-2020 to 01-07-2021

Days of Week:

Monday - Thursday

Format:

EVENING

Time:

5:30 pm to 10:30 pm

Minimum Seats:

-

Maximum Seats:

-

Practical Gym Location:

3252 Greyling Drive San Diego, CA 92123
get_field();?> 6 month program

October 2020
500 HR Personal Fitness Training Program Apply Now

Dates:

10-12-2020 to 04-08-2021

Days of Week:

Monday - Thursday

Format:

EVENING

Time:

5:30 pm to 10:30 pm

Minimum Seats:

-

Maximum Seats:

-

Practical Gym Location:

3252 Greyling Drive San Diego, CA 92123
get_field();?> 6 month program

500 HR Personal Fitness Training Program Apply Now

Dates:

10-12-2020 to 04-08-2021

Days of Week:

Monday - Thursday

Format:

DAY

Time:

9:30 am to 2:30 pm

Minimum Seats:

-

Maximum Seats:

-

Practical Gym Location:

3252 Greyling Drive San Diego, CA 92123
get_field();?> 6 month program