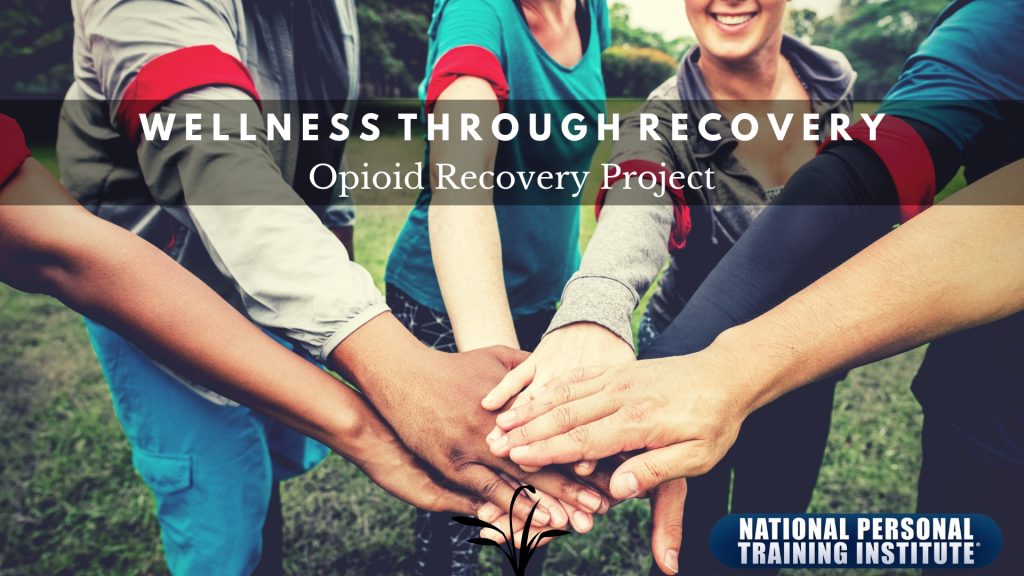 We believe in helping and giving back to the community in need. We realize that Personal Training is a great bridge for recovering addicts. It not only gives them the benefits of exercise, but it will provide a wonderful career opportunity where they can ultimately give back as well.
We are offering a number of full scholarships for our on-line Certified Personal Trainer (CPT) course to those affected by the opioid epidemic.
We have taken the best of the best, from the best of the best in the industry, and created the National Personal Training Institute's Certification (CPT) Personal Training program. The CPT is a 100-hour online Theory curriculum that supports learning anywhere you can tap into the internet. We present the Personal Training Certification program material in multiple formats to appeal to different learning styles: eBooks, (audio books coming soon), videos, whiteboard presentations, reflections, worksheets, end of chapter quizzes, as well as other supplemental information and support. View the course content here.
Below you will find instructions how to apply for this wonderful opportunity.