Washington State Instructors & Faculty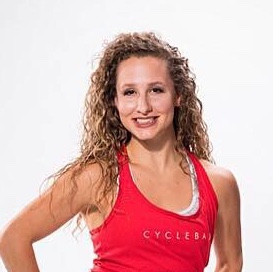 Becca Kawaoka
NationalPTI of WA State Instructor
My fitness journey began in the weight room with my high school football team. I was so eager to learn more about strength training, so I joined their off-season workouts. I fell in love with progressively getting faster and stronger, and pursued I degree in Exercise Science in Chicago, IL. During my time there, I had the privilege of playing four years of collegiate varsity soccer and one year of track and field. I began personal training my junior year, and haven't looked back since! Since competing in college, I worked my way from competitive lifting to triathlon. I have experience coaching athletes, adult weight loss, and special populations (primarily elderly, multiple sclerosis, and post-cancer/major surgery) I'm passionate about fitness, and passing on what I've learned in addition to learning from those I share this journey with!
Degree: BS in Science, Exercise Science, minor psychology and coaching.
Certifications: ACE Personal Training, ACE Health Coaching, AFAA Group Exercise, Ironman Triathlon Coach, TRX certified professional, BARRE Certified, Schwinn Cycling Coach, Metabolic Technician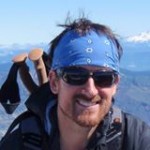 Arik S. Wiest, MS, CSCS, NKT, FMS
NW Administration/Guest Lecturer
Arik is a graduate of the University of Oregon. He graduated with his Bachelors degree in Exercise and Movement Science with a minor in Biology in 2001. He then graduated with his Master's degree in Human Physiology, with a concentration in Biomechanics, in 2003.
Arik is an advanced certified Neurokinetic Therapist, a Certified Strength and Conditioning Specialist (CSCS), Functional Movement Screen (FMS), SKOGG Kettlebell, and a USRowing level III Advanced Coach. He has over 15 years in the fitness industry ranging from correctional rehabilitation, instruction at the community college, university and post secondary levels, coaching at the high school and collegiate level, personal training, corporate wellness and the exercise physiology for the REX Wellness Center in Raleigh, NC.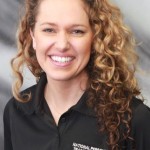 Jennifer Prater, BS, CSCS
NW Administration/Guest Lecturer
Jennifer Prater brings charisma and enthusiasm for health and wellness to the NPTI community. She is a member of the NSCA and is a Certified Strength and Conditioning Specialist and Coach. Jennifer graduated from Boise State University with a degree in Secondary Education with a K-12 Physical Education and Health emphasis as well as Kinesiology. She also has training and education with a Masters in Administration.
She went to Boise State on a full ride scholarship for Track and Field where she was a Heptathlete, as well as a 400-meter runner and hurdler. For five years after graduation, her time was devoted to public education, teaching middle school and high school health and physical education.  She has also been a very successful track and field, basketball, and cross country coach. Coaching has provided her with an opportunity to create individual training programs for kids and adults from elementary to professional levels all over the world.
In addition to the teaching and coaching experience she has worked on the clinical side of health and wellness, providing health screenings, coaching, training and classes to the corporate/business world. The combination of her kinesiology and biomechanical education, experience, and passion for health and wellness, gives her great energy and enthusiasm as she teaches and works with the National Personal Training Institute. She is always available if you have questions comments and concerns and takes great pride in operating an educational system that is second-to-none and raises the bar in the fitness industry.