WE ARE ENROLLING NOW!
The National Personal Training Institute is extending its personal trainer course in NYC to Albany residents. We are ready to help you obtain a fitness instructor certification to become a successful personal trainer in your area. Learn more about our training program from the best personal training school in Albany, NY.
Flexible & Hands-On Personal Training Program
Our personal trainer certification program combines virtual learning and hands-on experience. We focus on building your body and personal training skills by showing the best practices as a professional fitness instructor. Experience a state-of-the-art education designed for aspiring personal trainers first-hand with NationalPTI in Albany, NY.
Our personal training program includes:
Daily lecture in the comfort of your home or wherever you can access the internet

Daily hands-on application of material with your instructor and classmates

Study Materials

Personal Fitness Training Diploma

Nutrition Certificate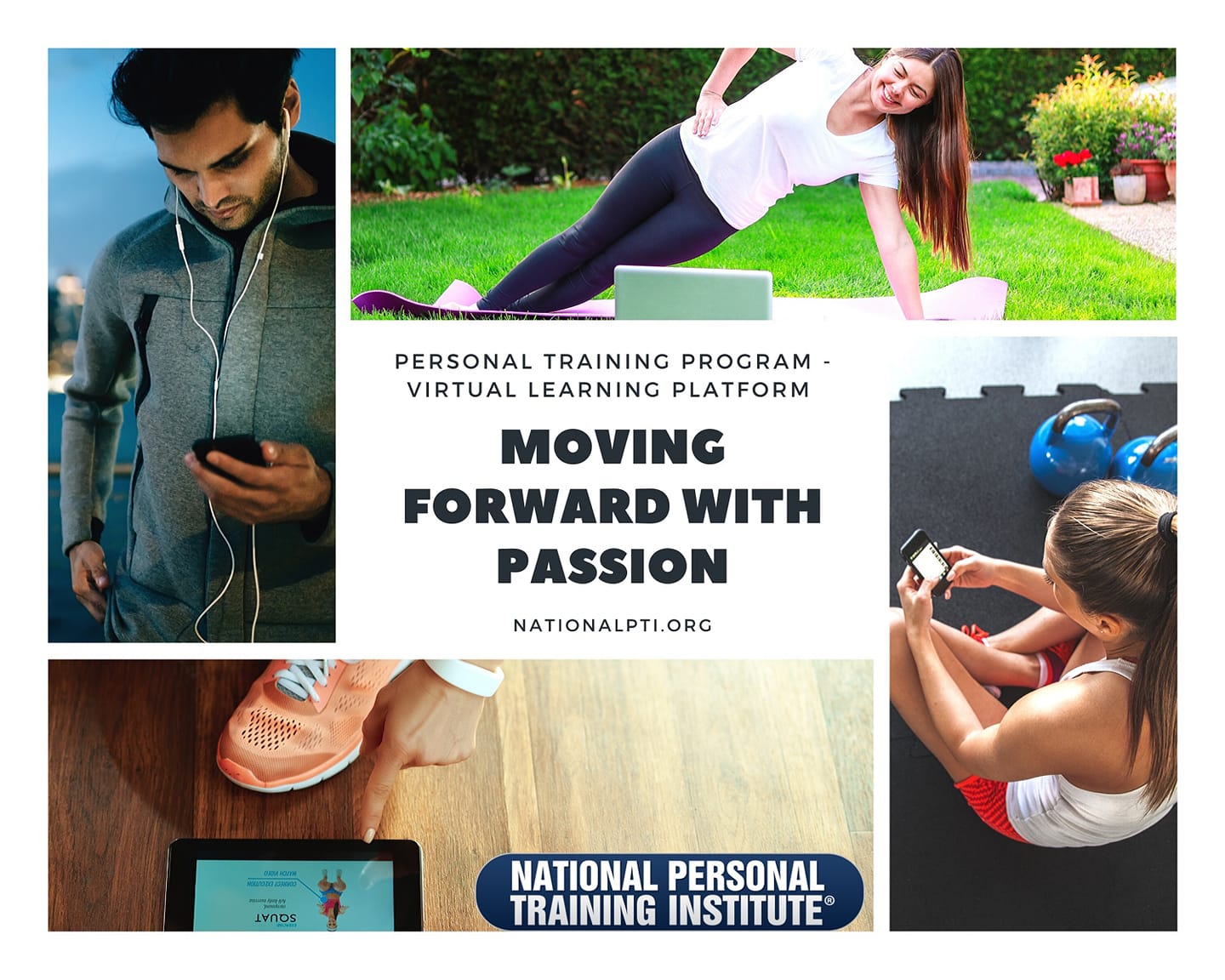 Personal Trainer Certification Specialists
Our advanced fitness instructor certification course is ideal for anyone in Albany, NY looking to become:
Fitness Specialists
These specialists play a crucial role in the healthcare team. We designed our program to help you understand the best practices in promoting health and modifying lifestyle behaviors. As a professional equipped with this knowledge, you will be ready to assist patients in overcoming chronic diseases.
Wellness Coaches
With our specialized program, you can train to become a health and wellness coach for one-on-one sessions with clients. Our program covers all the necessary strategies personal coaches need to effectively support individuals through their journey of improving their overall lifestyle with personal coaching.
We conduct live virtual courses, where you join instructors and classmates in a comprehensive personal trainer certification class. With like-minded individuals in one learning environment, we are confident that you will meet your fitness instructor goals.
Hands-On Learning
Our students do not need prior experience to join our course. Experience daily activities with instructors and classmates in the comfort of your home with our carefully crafted personal trainer certification program.
Once you graduate from our professional program, you will receive a lifelong diploma to certify your expertise and extensive achievements. Proof of completing the NationalPTI school in Albany, NY earns you respect in the field. We are confident that you will be ready to practice your newfound skills confidently for any client you encounter.
NationalPTI Personal Training Certification Program
Our program is a 500-hour virtual course for aspiring professionals pursuing a career in the fitness industry. You will learn with highly skilled and supportive instructors who have world-class experience in professional training.
Besides learning the fitness disciplines that you need to master for your future clients, our program will help you build your business and brand as a fitness professional. We are ready to offer job placement assistance to jump-start your career in your local fitness industry.
We have established ourselves as an institution that produces successful personal trainers. Allow us to lead you through the best practices of becoming a respectable fitness trainer. Sign up today to join the NationalPTI family in Albany, NY.
Have Any Questions? Contact Us Today
We are ready to assist you with any concerns you might have regarding our personal training school. Allow us to answer your questions about the best personal trainer certification program in Albany, NY. 

Tina Manacchio: Academic Advisor
Currently updating schedules. Check back soon!