Become a Personal Trainer in
Utah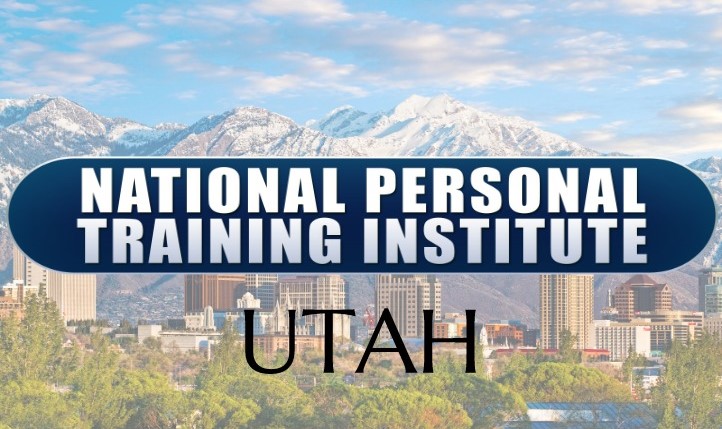 Welcome to the National Personal Training Institute of Utah; the premier setting for individuals on a path to personal betterment, to change the lives of others, and for those wanting to be at the top of your game within your fitness career.
With a curriculum designed to provide you with paramount knowledge and techniques, we ensure a superior education to prepare you for success in your field, along with continuous support throughout your journey.
Here at NationalPTI, we provide the opportunity for professional development, personal transformation, and confidence for all!
What Makes NationalPTI Different?
Hands-on, instructor lead, gold standard education. We pride ourselves on the unique hands-on approach we provide to our students from day 1. We teach you the ins and outs of the what, the why, and the how in the industry. We want you to feel confident and capable, allowing for greater success in your endeavor.
Community – a global community of like-minded health, wellness, and fitness professionals from students, to alumni, gym partners, trainers, coaches and even parents. We provide opportunities such as job placement, CEUs, membership programs, and more to offer continuous support throughout your journey.
Extensive understanding of necessary subjects, and prep to pass several exams: Not only do we provide you with opportunities to be certified through NationalPTI, but we provide education that will prepare you to take tests through other major entities as well, including NASM; making you even more marketable and qualified in the industry. We dive deep in to the knowledge necessary of health, wellness, and fitness to ensure a solid foundation and continuing growth.
We are excited to meet you and welcome you into the community personally!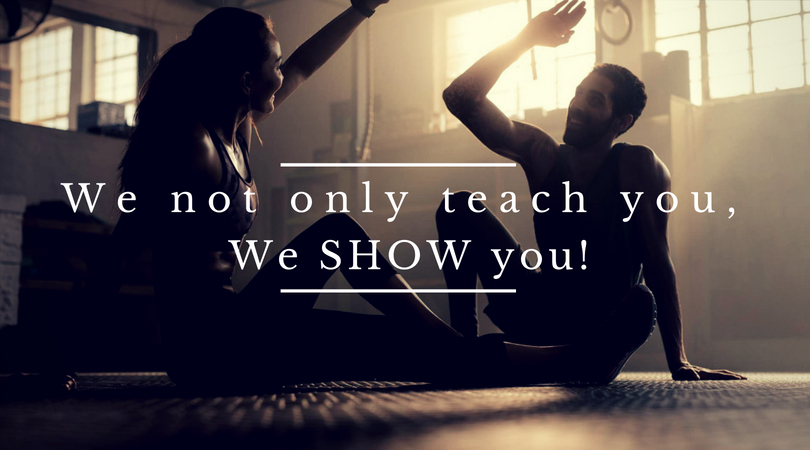 ---

Take a look at all we have to offer! Click on the links provided for further information about each program. Then, choose where you are ready to start and let's get rollin'!
Master Personal Trainer Program: 440 Hour diploma program.
Curriculum including classes such as anatomy and physiology, nutrition, postural analysis, program design, business, and more.
220 hours of theory, 220 hours of practical application in the gym!
Part-time and full-time options available
Payment plan available
Nationwide job placement and continuous post-graduate support/memberships.
Why our graduates get hired:
Hands on experience- Knowledge applied is power! The student becomes the teacher with opportunities to apply what they are learning in the classroom.
Education provided by some of the best in the industry-we prep you for the real world, teaching you how to stand out above the rest and training you for success.
Interactive classroom environment- developing skills and confidence needed to excel and succeed in the field.
---
NationalPTI Certification Program and CEUs: 200 hour certification program
100 hours online theory, 80 hours hands on practical in gym, 20 hour internship
Hands on workshops
Interactive online education programs
Affordable CEU courses created by some of the greatest minds in the industry!
Continuing support and enhanced education throughout your career and life journey!
After you get certified online from the National Personal Training Institute Certification Program, or Master Personal Training Diploma  – or any other Degree or Certification – we will help you find your practical hands-on externship within a gym or trainer of your choice!
What's offered:
Locations and dates COMING SOON!
Are you ready to…
Turn your passion in to a career?
Better yourself inside and out?
Increase your knowledge and understanding to enhance your career?
Make a difference in the world?
Get paid to do what you love in an ever-growing industry?
Join a community of like-minded individuals?
What are you waiting for? Register now!
---

Contact Jordan or McKenzie Kidman for more information about what the state of Utah has to offer!
Jordan Kidman
National Personal Training Institute of Utah- Director
208-569-1088
McKenzie Kidman
National Personal Training Institute of Utah- Director
208-569-6711
---
Choose from the following start dates and program options to begin your career as a personal trainer.

Utah
Located inside Utah Athletic Center
51 River Bend Way
North Salt Lake, UT 84054
Phone: (208) 569-1088
Email: [email protected]
Apply Now
Request Pricing
July 2019
440 HR Personal Fitness Training Program Apply Now

Dates:

07-08-2019 to 09-19-2019

Days of Week:

Monday - Thursday

Format:

DAY

Time:

9:00 am to 2:00 pm

Minimum Seats:

5

Maximum Seats:

25

Practical Gym Location:

Utah Athletic Center
get_field();?> 6 month program

440 HR Personal Fitness Training Program Apply Now

Dates:

07-08-2019 to 07-02-2020

Days of Week:

Monday and Wednesday (1 term), Tuesday and Thursday (1 term)

Format:

DAY

Time:

9:00 am to 2:00 pm

Minimum Seats:

5

Maximum Seats:

25

Practical Gym Location:

Utah Athletic Center
get_field();?> 12 month program


M/W 1 term, T/TH 1 term
October 2019
440 HR Personal Fitness Training Program Apply Now

Dates:

10-07-2019 to 12-19-2019

Days of Week:

Monday - Thursday

Format:

DAY

Time:

9:00 am to 2:00 pm

Minimum Seats:

5

Maximum Seats:

25

Practical Gym Location:

Utah Athletic Center
get_field();?> 6 month program

440 HR Personal Fitness Training Program Apply Now

Dates:

10-07-2019 to 10-01-2020

Days of Week:

Monday and Wednesday (1 term), Tuesday and Thursday (1 term)

Format:

DAY

Time:

9:00 am to 2:00 pm

Minimum Seats:

5

Maximum Seats:

25

Practical Gym Location:

Utah Athletic Center
get_field();?> 12 month program


M/W 1 term, T/TH 1 term