Become a Personal Trainer in
Utah


Welcome to the National Personal Training Institute of Utah; the premier setting for you to achieve financial freedom as a Personal Trainer in under one year without ever working for less than you're worth.
With a curriculum designed to provide you with valuable education and application that is unparalleled in the industry, we ensure a superior education to prepare you for success in your field, along with continuous support throughout your journey.
Here at NationalPTI, we teach you the tools you need, in a community you'll love, to get where you want to go in a more efficient and effective way.
What Makes NationalPTI Different?
Hands-on, instructor lead, gold standard education. We pride ourselves on the unique hands-on approach we provide to our students from day 1. We teach you the ins and outs of the what, the why, and the how the industry being strategically guided by an experienced instructor. We want you to feel confident and capable, allowing for greater success in your endeavor.
Community – a global community of like-minded health, wellness, and fitness professionals from students, to alumni, gym partners, trainers, coaches and even parents. We provide opportunities such as job placement, CEUs, membership programs, and more to offer continuous support throughout your journey.
Learn what you NEED: There is an overwhelmingly large amount of health and fitness information in this world! Instead of leaving it up to you to navigate it on your own, we teach you exactly what you need in order to be successful. From business & sales to program design, movement, and more, we will personally walk you through it all.
We are excited to meet you and welcome you into the community personally!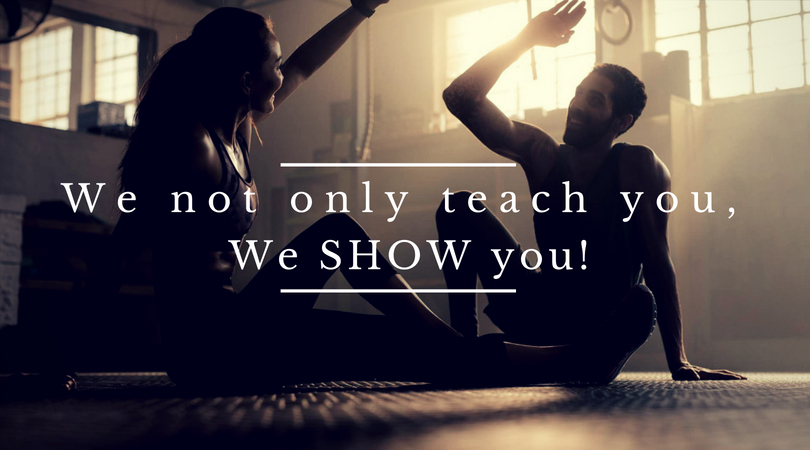 ---

Take a look at all we have to offer! Click on the links provided for further information about each program. Then, let's hop on a phone call and we'll help you figure out the right place to start!
NationalPTI Certification Program and CEUs: 200 hour certification program
100 hours online theory
Hands on workshops
Interactive online education programs
Affordable CEU courses created by some of the greatest minds in the industry!
Continuing support and enhanced education throughout your career and life journey!
Why our graduates get hired:
Hands on experience- Knowledge applied is power! The student becomes the teacher with opportunities to apply what they are learning in the classroom.
Education provided by some of the best in the industry-we prep you for the real world, teaching you how to stand out above the rest and training you for success.
Interactive classroom environment- developing skills and confidence needed to excel and succeed in the field.
---
What's offered:
Location: Trainer Zone Fitness in Sandy, Utah
218 Cottage Ave, Sandy Utah
Contact us for more information on start dates.
Customized Personal Training Education Program
At NationalPTI Utah we believe in teaching you exactly what you need to learn to get where you want to go, without having to figure it out on your own.
We believe in providing a customized approach to learning to ensure you get the absolute most out of your education.
With options from online and in-person learning, hands-on training from workshops and independent sessions, mentoring and tutoring we can create the best possible plan for you to become your best possible Personal Trainer.
To further discuss your options and find what is the right fit for you, please contact us to learn more.
Are you ready to…
Turn your passion in to a career?
Better yourself inside and out?
Increase your knowledge and understanding to increase your revenue?
Make a difference in the world?
Get paid to do what you love in an ever-growing industry?
Join a community of like-minded individuals?
---

Contact Jordan or McKenzie Kidman for more information about what the state of Utah has to offer!
Jordan Kidman
National Personal Training Institute of Utah- Director
208-569-1088
McKenzie Kidman
National Personal Training Institute of Utah- Director
208-569-6711
Utah
Located inside Trainer Zone Fitness
218 Cottage Ave
Sandy, UT
Phone: (208) 569-1088
Email: [email protected]
Apply Now
Request Pricing