You've just completed a solid workout, burned a ton of calories, and are feeling great. So, now what? How should you go about refueling your body and replacing all those calories you just burned? Knowing the right foods to eat after a workout is essential to your recovery phase. The fact of the matter is that what you eat after a workout matters. One thing that everyone working to become a certified personal trainer (link to https://nationalpti.org/) can agree on is that regardless of the exercise, the length of the workout, or the time of day, it is essential that you follow up your workouts with a meal that has a combination of protein and carbohydrates.
Here are 10 of the best post-workout foods you can eat to help your body recover and re-fuel.
Recovery shake/drink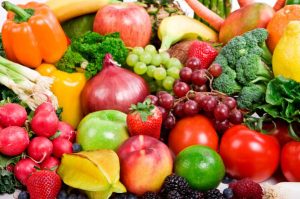 When it comes to recovery drinks, there quite a few options you can go with. You can choose to go with a standard recovery drink mix from a nutrition store, or you can make your own with a combination of healthy ingredients, including banana, milk, and yogurt. You'll get your fill of protein and carbs to help refuel your body.
Pack your sandwich with protein
You can go the traditional route with a sandwich after your workout. And if that's the route you choose, pack it with protein. Load it with low-sodium cold cuts, toss in some tomatoes, and sandwich between whole grain or sprouted grain bread.
Chicken stir-fry
Chicken provides a great source of lean protein, and mixing that in with some brown rice and steamed veggies in a stir fry is a great way to get your recovery fuel while adding flavor and nutrition.
Hummus with whole-grain pita
Hummus is a great source of protein. Combine with a whole-grain pita for the perfect post-workout one-two punch.
Eggs
Eggs are one of the top go-to's for protein consumption, plus they keep fat and calories under control. Try adding avocado and fresh veggies, and serve between a whole grain English muffin if you're extra hungry.
Whole-wheat bagel with almond butter
Whole wheat bagels are packed with complex carbs and are a great option for refueling.
Cereal and skim milk
Reload with an all-natural, fiber rich cereal in skim milk. Cereals with nuts offer an extra source of protein.
Fruit smoothie
Blend together the following: 1 scoop of whey protein, ½ cup plain greek yogurt, coconut water, mango, honeydew, and a frozen banana and you're on your way to feeling energized after a workout.

When used in measured portions, peanut butter can be an amazing post-workout meal option. Combining with an apple and granola or using it in a recipe for chicken sate wraps can help your body recover and refuel.