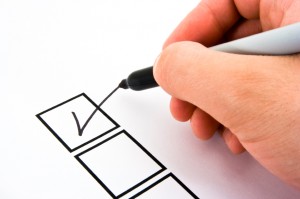 Looking for a career change? Do you love fitness and helping others? Personal training may be the career for you! Not only will you enjoy a competitive salary, you will also enjoy a multitude of avenues to choose once the program is completed. You'll even be able to improve your own personal fitness, while helping others improve theirs. If you've already started learning how to become a personal trainer, you are on your way to achieving great success.
There are certain traits that are characteristic among the most successful personal trainers in the industry—see if you've got what it takes! It's never too late to add these to your personal goals.
Knowledgeable and Flexible.  It takes the right personality to become a successful personal trainer. One of the most paramount things people look for in personal trainers is their knowledge of the craft. Learn as much as you can about everything from anatomy and physiology to injury rehab and proper nutrition. Your goal is to be a resource for your clients and to better yourself in a constantly evolving field. A personal trainer should always be learning the newest methods, theories, and practices and sharing information with their colleagues and clients. By adapting to change and implementing new ideas into individual client's training and nutrition plans, you will become a trusted resource in the world of fitness training—and gain extra confidence to boot!
Positive Personality. Face it, many clients you will work with are not interested in working out, but they know they have to. What these clients need is that extra motivation to get off the couch or carve out time in their day, even if that mean 5am wake up calls. As a personal trainer, you need to have a positive and upbeat personality, so you can make your clients as excited about working out as you are. The more you show an interest in their well being, the more encouraged they will be to achieve their fitness goals.
Be a Role Model. Would you listen to someone who isn't in shape, to tell you how to be in shape? I know I wouldn't. When it comes to being a personal trainer, it's imperative to practice what you teach; especially because it's so visible.
Remember, these characteristics are ongoing goals that don't happen overnight. NPTI's trainers work hard each day to continue personal growth and stay on top of the industry!