Summer is here, have you planned your vacation yet? Everyone needs some rest and relaxation, but the ideal summer vacation is not universal. While some people enjoy lounging around soaking up the sun with a sugary cocktail in hand, for others there's no better way to recharge than to get their blood pumping. Since the majority of people spend their days in a desk chair hunched over at a computer, a destination fitness vacation is a great way to renew yourself. Whether you're looking for a short getaway or an all-inclusive resort retreat, we've put a list together of the best summer fitness vacations.
All Inclusive Luxurious Weight Loss Retreat in Ainsworth Hot Springs, British Columbia
Activities Offered: Daily intense hikes & fitness classes
Food: Mountain Trek offers a clean gourmet menu that can be tailored to meet specific caloric intake. No caffeine or alcohol is available.
Accommodation: Upscale mountain lodge
Mountain Trek offers two health and fitness retreats that are geared towards guests looking for stress reduction, a boost in metabolism and overcoming weight loss plateaus. The Mountain Trek retreats offers advanced daily hikes as well as morning and evening fitness classes to get your blood pumping while strengthening your entire body. Beyond fitness, Mountain Trek has spa facilities, health and lifestyle lectures, and evening access to local hot springs.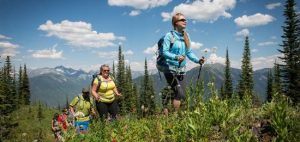 Located in the Green Mountains of Vermont, New Life offers an opportunity to relax, recharge while focusing on your health.
Activities Offered: Make your time at New Life as intense or relaxing with everything from intense hiking to relaxing yoga, depending on what activities you choose.
Food: Choose from a selection of well-balanced meals and healthy snacks.
Accommodation: Charming New England country inn
New Life is an affordable spa and wellness retreat located in Killington, VT that offers exhilarating hiking programs, delicious healthy meals, and a comfortable country inn atmosphere. New Life lets you choose from a wide range of activities to help you reach your next level of physical and emotional wellness.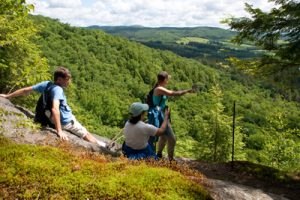 Lake Austin near Austin, TX. offers "the luxury of a world-class spa and the warmth of a best friend's lake house."
Activities Offered: Choose from more than 20 daily activities and events including hikes, yoga and water activities.
Food: Three seasonal gourmet meals every day with the option of room service or resort dining.
Accommodation: Variety of room options including quaint cottages, cabins or upscale full service hotels with garden or lakeside views.
Whether you stay 2 nights or 7, you're sure to leave Lake Austin Spa and Resort feeling relaxed and recharged. The best part about Lake Austin is the freedom to customize your program to meet your specific goals. Not only do they offer cardio, dance, strength, aquatic and yoga classes, they also have over 100 different spa treatments to choose from.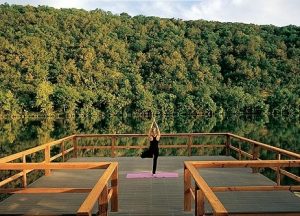 "After seven days at The Ashram, your body is toned, your mind is purged, and your spirit is soaring."
Activities Offered: Intense hiking, fitness classes and daily yoga
Food: Family-style wholesome nutritious, vegetarian meals prepared with mostly vegetables grown in The Ashram's on-site garden
Accommodation: Communal comfortable yet unembellished two story main house.
Located in the foothills of Santa Monica, The Ashram program offers a challenging and intense week that will push you to new limits. During the program, you'd be logging 70 hiking miles. A typical day starts at 5:30 am and is packed with hiking, fitness and you. The Ashram requests that guests leave all laptops, tablets, and cell phones behind during your seven-day stay, in order to reconnect with yourself.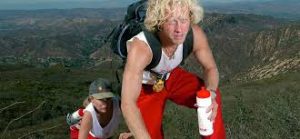 Learn to surf in tropical Costa Rica with the perfect balance of surf, yoga, activities and relaxation.
Activities Offered: Lucero Surf Retreat offers daily surf lessons, morning yoga and a trip to Montezuma waterfall. (Packages vary)
Food: Included in the resort package is a daily light, nutritious breakfast and lunch.
Accommodation: Two hotel resorts to choose from located just steps from the beach.
Experience paradise in a whole new way. The Lucero surf's six-night Costa Rican surf package offers one-on-ones private surf lessons on the hottest surf beaches, daily yoga, a day trip to Montezuma waterfall and zip lining. After the sunsets, you have the evening to yourself for relaxation or Costa Rican nightlife.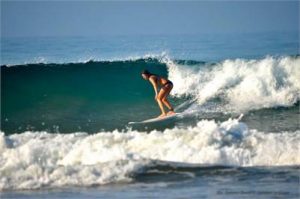 Why not try something different this summer? A fitness-centered vacation can help your recharge, relax and return home feeling rejuvenated. Whether you're goal is to loose weight, reconnect with yourself or just unwind, a fitness destination vacation can be for everyone!