Once you've worked hard to become a certified personal trainer, you have likely given a great deal of thought to specialization. Additional certifications can provide the focused instruction that will enable you to have a solid foundation in a variety of specific areas within the broad personal training field. The question of which certifications you need are primarily dependent on the area of specialization that you choose.
While certifications from NPTI, ASCM, and NASM will provide the foundation certification, they are also seen as highly prized additional certifications that broaden the scope of your training. Their emphasis on post-rehabilitation and corrective exercises, peak performance, power training, and sport-specific training make them ideal additional certifications for any number of athletic training specializations.

In addition to providing their highly recognized NASM-CPT certification, the National Association of Sports Medicine (NASM) also offer a very in-depth certification called the CSCS (Certified Strength and Conditioning Specialist). This test is designed for trainers that work specifically with athletes.
For the certified personal trainer that is looking to focus on older populations (a fast growing segment), there are a number of certifications that center on functional and corrective training. These can either be attained as certifications or through continuing education where you will learn specifics of balance, flexibility and light resistance training.
Working with body builders is a highly specialized area that is populated predominantly by trainers that are body builders themselves. Many have certifications from the Private Trainers Association (PTA) as it is supported by the most IFBB pro bodybuilders.
Like a number of other certification bodies, American Fitness Professionals & Associates (AFPA) has a wide variety of personal training certifications that focus on specific specializations. These include group, aquatic, children's, Pilates, pre and post natal, and Yoga certifications. There is also a variety of specialized nutrition certifications as well as those that deal specifically with back injury, cycling, golf, running, and triathlons.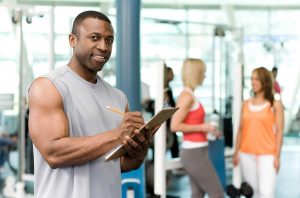 Most of the top personal trainer certifications are not only highly respected in the U.S., but also around the world. That being said, among those that are ideal secondary certifications as well as having strong international roots include National Federation of Professional Trainers (NFPT), and International Sports Sciences Association (ISSA).
While the list of certification bodies is fairly long, not every certification, regardless of general or specialized, is the same in terms of scope, rigor, or respect within the industry. There are a number of blogs and websites from respected voices in the industry that provide comparisons of certifications for those that are looking to become a certified personal trainer as well as those looking to advance their certifications.
Just as well rounded and highly respected certifications are necessary to a successful career as a personal trainer, so too are additional certifications that provide a solid foundation in a variety of specialized areas of personal training.
The thing to remember though in terms of all personal training certifications is that they are by nature foundational. The most successful trainers become better through experience and being lifelong learners.