It's time to face facts when it comes to your diet. If you want to feel better live a healthy life, and fuel your fitness goals, that all starts in one place: your diet. Clean eating is an amazing way to kick-start the body into performing the way you want it to perform.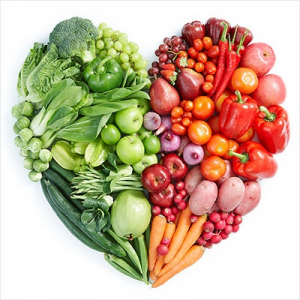 For anyone in the fitness field or those that are currently attending personal trainer school, you either are going to learn these facts about clean eating, or you already incorporate them into your lifestyle. According to Tony Horton, the creator of P90X, the best way to eat clean is to start with the basics. That is, only eat natural, whole foods.
One Ingredient Foods
A great rule of thumb to live by is that if the food you are considering buying has more than ingredient, think twice about putting it in your shopping cart. A great example is in the frozen food section of the grocery store. Look at the ingredients listed on a bag of frozen vegetables and be sure that food is the only ingredient listed on the bag. If you're buying broccoli, "broccoli" should be the only ingredient listed. While this sounds obvious, you would be surprised at the preservatives and artificial flavoring that can sneak into any food on the market.
Water, Water, and More Water
Drinking plenty of water is one of the best ways that you can maintain a clean diet. Drinking water and lots of it can help fuel your body, especially if you're working out hard. Say goodbye to sodas or anything that contains high fructose corn syrup. If you are craving flavor, opt for beverages containing 100% juice, or flavor your water with natural fruit or mint leaves.
Cook Ahead of Time
Let's be honest, a lot of people don't like cooking. They see it as a chore and something that takes too long to do. That type of mindset is usually what pushes people to take the easy route for dinner and order out or hit up the nearest drive-thru. You can eliminate that type of eating if you prepare your meals at one time, ahead of time. Set aside an hour or two on a weekend, or whenever in the week is the most convenient for you and prepare your meals for the week. Not only will this eliminate wanting to run out to pick up dinner, but it will also make meal time a lot easier during the week. Eating healthy really can be that easy.
Be Picky When You Dine Out
Who doesn't enjoy dining out at their favorite restaurant? Take your time when you look over your menu, ask questions, and be choosy. Simple things can make all the difference: ask for grilled chicken rather than fried; substitute steamed vegetables for pasta; or ask for your dish sans cheese. Many restaurants also offer brown rice or a veggie-friendly substitute that may not be on the menu.
There are many other ways that you can fuel your healthy lifestyle, but these are a great starting place for those introducing themselves to clean eating.