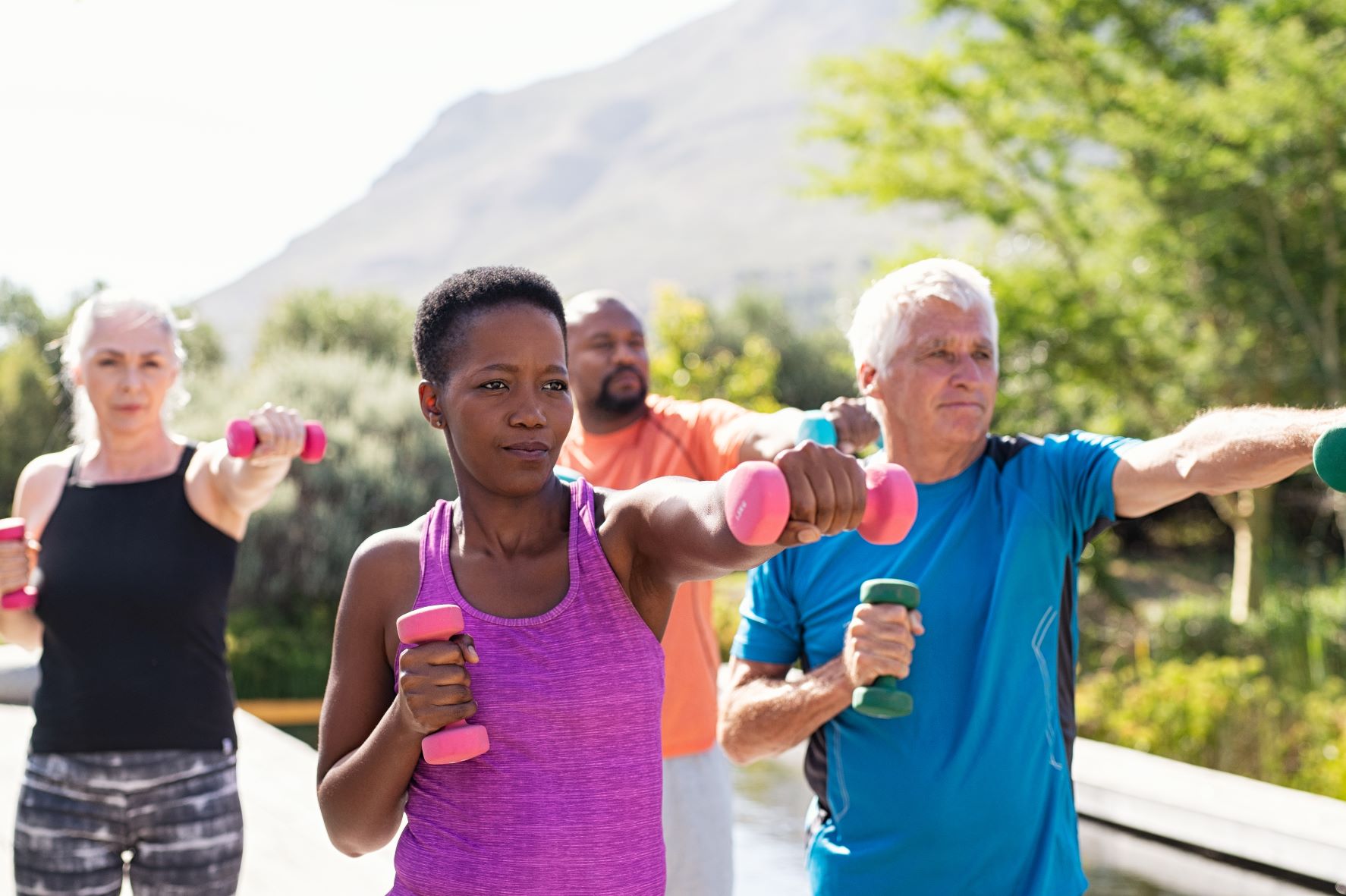 Many people are not aware that as we age, our fitness needs change. This is mainly caused by the stress of aging or having a different muscle to fat ratio.
Contrary to popular belief, older adults can become fitter and may enjoy greatly improved physical independence when their fitness is addressed appropriately. This is because staying fit is an ongoing process that you will have to adjust as you age.
Learn more about how your level of fitness changes with age, and how to improve it.
Staying Fit as You Age
Healthy habits are usually essential to your well-being. But when you get older, your body will radically change and so will your fitness needs.
For example, the fitness needs of a 20-year-old are vastly different from those of a 50-year-old.
While it's challenging to transition your fitness regimen, there are several ways an individual can ensure safety while also getting the emotional and physical benefits of exercise.
Your Best Body in Your 20s
For most people, their physical peak is reached in their mid-20s. During this period, you will have developed an active lifestyle that includes a variety of different exercise activities including lifting weights, playing sports, jogging, biking, and more. At this age, you'll want to ensure you're using proper form during all these exercises to ensure you don't increase the risk of pain down the line.
Staying Fit in Your 30s
If you're a busy person, your fitness may fall to the wayside in your 30s. At this age, many start families or advance in their careers. However, to live at a high-performance level and combat stress, it's important to participate in both strength training and cardiovascular workouts at least a few times per week.
Get Fit in Your 40s
Remember, getting fit doesn't stop at 40; it just keeps going. As long as you keep a balanced diet and exercise regularly, you'll stay healthy and strong through your 40s.
Working Out in Your 50s
By continuing to reduce your body's fat levels and controlling your weight, you can maintain a healthy, fit lifestyle into your 50s. Decrease the intensity of your exercise and increase the duration to maximize the benefits.
Exercising In Your 60s and Beyond
Aging is often accompanied by a decline in physical health and mobility. Together with a balanced diet, exercise helps maintain strength and quality of life even at an older age. Though there are many exercise modalities, it is necessary to find low-impact exercises like yoga and walking to alleviate joint soreness and fatigue.
Takeaway
In short, the best workout routine can change dramatically depending on our age and fitness level. The key takeaway here is that everyone should train in a way that is appropriate to their needs. This will help stave off injury and keep you safe as you get older while allowing you to live life to the fullest.
That being said, if you're looking into how to become a personal trainer, NationalPTI is here for you. The National Personal Training Institute is devoted to bringing high-quality teaching to prospective personal trainers. We offer both hands-on and virtual classes for your convenience. Once you've finished our classes, you'll get the best personal trainer certification in NYC to showcase your knowledge and kickstart your career. Contact us today for more details.