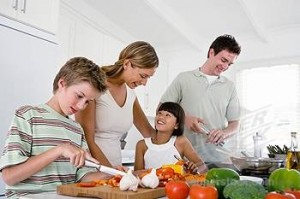 A healthy lifestyle starts in the kitchen, where the fuel you feed your body aids your metabolism, energy levels, immune system, bone strength, ability to focus, sleep schedule, and so much more.
One common misconception on the road to clean eating is that a healthy diet is boring.  Think again!  Natural ingredients such as fruits, vegetables, legumes, whole grains, and nuts are not only nutritious but also extremely versatile.  So get ready to bake, broil, and sauté your way to a better you!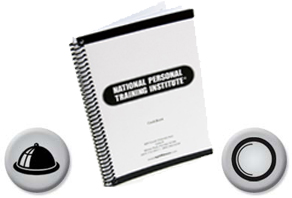 The National Personal Training Institute brings to you our very own NPTI Low-Fat Cookbook
— short on calories, but not on taste.  Enjoy the comfort foods you crave by replacing high-fat items with heart-healthy alternatives.  No fad diets or questionable ingredients; only delicious meals that will keep you satisfied longer. This book comes chock full of recipes that are favorites among some of the NPTI personal training staff's own homes. From Shrimp Scampi to Shepard's Pie, these dishes are good enough to serve to guests or savor on a weeknight. In addition to being great for you, they are easy to put together after work or prep in the crockpot before you head out of the house.
Eating healthy is a choice—make it an obvious one with the guidance of some easy-to-master, hard-to-forget recipes you'll be asked to make again and again. Get some inspiration in the kitchen with the NPTI Low-Fat Cookbook, available in NPTI's online store for just $21: http://www.shopnptigear.com/cook_book.html