Have you ever thought about what's holding your business back from reaching the next level of success? For many personal trainers, the fuel to spark a successful business is making potential customers aware of your services. Establishing a top-notch personal training business relies heavily on marketing. Reaching potential customers and positioning your services are valuable, trustworthy and effective is the key to creating a successful personal training business. We have put together a few tips and strategies for marketing your personal training services.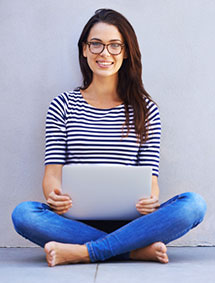 Be Present and Active on Major Social Media Sites
Creating social media sites for your business is an important first step for marketing your services. Your potential customer use social media, which makes reaching them easy. Utilizing sites like Facebook, Instagram, Twitter, Google+ and Pinterest allows you to promote your services on a budget. Use social media to post case studies, videos, inspirational quotes, connect with your clients and make announcements.
Create a Website/Blog
Every business or service should establish a website or blog, this is an easy way to reach and connect with potential clients. Establishing a website or a blog allows people to learn more about your services, like and trust you before they even hire you. Building a website is challenging and time consuming, however starting a small blog can be fairly simple, even for beginners. Be sure to sign up your business for sites like Yelp, Google My Business and other local listing directories.
Networking
Being social and meeting new people is the easiest way to spread the word about your business. Creating business cards is a simple way to connect with potential clients. Start with people and businesses you already know and have a relationship with, this is the easiest way to build trust. If you work at a gym, connecting with new members and offering free consultation is a great place to start.
Marketing your services to potential customers, as well as building trust and a relationship with your current customers, will help your business become successful. A large advertising budget is not necessary to reach new clients. Our recommendations will establish a name for yourself and grow your business. Networking, marketing, knowledge and trust are the core essentials to becoming a successful personal trainer.
Of course, before you can market yourself as a personal trainer, you first need to become a personal trainer. If you're interested in more information on how we can help you get your personal training career started, check out some of our personal training programs at NPTI.