For those who may be new to exercising and feel intimidated or unsure of what exactly to do, hiring a personal trainer is a great way to start on the path to fitness. Personal trainers can provide needed motivation or instruction, whether you're in a studio, gym or home. Personal trainers are not just for celebrities and athletes, every person can benefit greatly from working with a trainer. Using a personal trainer is an investment into your health and improving your quality of life. We've put together reasons working with a personal trainer can help your achieve overall health and fitness goals.
You are Confused and Don't Know Where to Start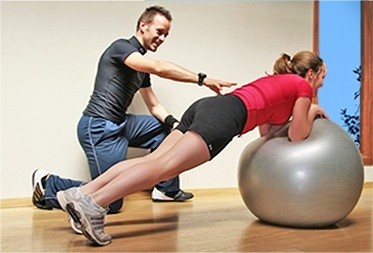 The internet is flooded with advice on fitness routines and diet plans, which makes finding the perfect routine for your goals and lifestyle overwhelming. If you are having a difficult time deciding where to start or understanding what routine would work best for you, this is where a personal trainer can help. A knowledgeable personal trainer will set you up for success by maximizing your time through specific training schedules that will help achieve your goals.
You Aren't Seeing Results
If you have been consistently exercising for a while and are not satisfied with your results, hiring a personal trainer may be a good choice. A personal trainer can look at your current training routine and diet, in order to help make the appropriate changes to create a more effective routine. With the assistance of a trainer, you can set realistic goals, be held accountable for your workouts and stay motivated.
You Need Help With Your Form
The most consistent workouts routines won't transition into results, if you perform your exercises incorrectly. Using poor form is the quickest way to stifle your results and cause serious injuries. A personal trainer can provide you with assistance and teach your proper form and prevent injuries. By making sure you are using proper form, you can improve your posture, increase your strength and create exercise routines that will set you up for success.
Overcoming Challenges and Plateaus
The best way to overcome an exercising plateau is with the help of a personal trainer. Hiring a trainer can save you time and energy through personalized workout plans that will help you get over the plateau and start seeing results. A personal trainer will provide motivation and encouragement to help push you past limits and challenge yourself to achieve more than you would on your own. A trainer will force you to put in the work rather than slack off when things get tough.
Training for Special Needs & Post-Injuries
If you are recovering from an injury and/or have specific issues, your doctor and trainer can work together to make sure that your training routine is safe and effective. With the assistance of an experienced trainer, working out can help improve your health or heal your injury, while avoiding further issues. Be sure to find a trainer who has experience with your specific needs or issues and can work closely with your doctors or therapists. 
Are You Interested in Hiring a Trainer?
Make sure you look into the following areas, in order to ensure you are hiring the best trainer.
Certification: What organization is their certificate through? Be sure to look into trainers educated through reputable organizations or institutions. Do they have a personal training diploma? A trainer with a diploma has been well educated and trained to perform their job at a high level.
References: Talk with people at the gym where the trainers work or with any past clients. You want to make sure you are investing your time and money into a trainer who have a positive reputation and knowledgeable.
Cost: Compare the price of personal trainers to ensure you are getting the most for your money. Look into discounts on package sessions.
Training Methods: Have a consultation with possible trainers before committing. Be sure to discuss their training philosophy and the best way to get your in shape.
Achieving the goals you have set for yourself and seeing results will help you stay on track and motivated in your fitness and diet routines. If you are just starting a exercise routine or are having a hard time achieving your goals, hiring a personal trainer will help you get the results you desire. A good personal trainer has the knowledge and experience to help you stay on track and motivated. They are valuable assets for anyone's overall health and fitness.